Some might call you a renaissance woman.
You have a long list of noteworthy accomplishments but now you may feel like your best years are behind you. Perhaps you're missing a sense of purpose and connection that gets you up in the morning.
Whatever it is, you're here because you believe in the possibility of your dreams. You know there's something more, even though you're not sure what it is.
All you need are the right tools and support to finally achieve the dream life you seek, once and for all.
That's exactly where I come in. It's a pleasure to meet you.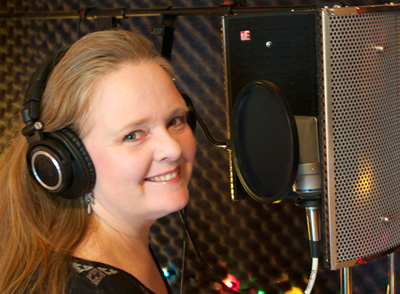 My name is Pamela Henry. I'm here to help you simplify the process of taking back your power and creating an extraordinary life. A life where you shine with confidence in everything you do.
Beyond the shadow of a doubt, no matter where you're at, I believe it's possible to get back your excitement about life and the sense of hope you once had.
Your meaningful and purposeful life is just on the other side of whatever is holding you back.
How do I know this?
Because I've been where you are and I've learned that the way to reach the other side is to take one step, then another and another…
In 2010 I reached a crossroads. There I was, facing mid-life and I had no idea what to do next. Somewhere inside, I knew that I had a greater purpose but I felt too old, too overweight and too exhausted to create anything meaningful.
I knew I had a choice. Either I could continue with my negative self-talk or I could find a new way. Thankfully, I chose to find a new way.
I enthusiastically enrolled in personal development seminars and workshops. I read everything I could find on how to create a life you love. I devoured new ideas and concepts. I learned tools, processes and several energy healing techniques.
I was in the flow of something bigger than me and it felt amazing. The deeper I went, the clearer I became and my life dynamically began to reflect my joy with a renewed sense of purpose.
And now, it lights me up to teach and help phenomenal women like you, discover your true self, gain clarity on what you really want and live the life you've always dreamed of.
How can I help you create the bridge from where you are to where you want to go?
What began as a personal mission to learn how to reclaim my dreams, quickly became a passion to learn as much as I could, not only to continue my own journey but to help others do the same.
I have a wide and varied background in all things creative. I spent 20 years as a vocalist and have worked in the corporate world as well as an entrepreneur in interactive media design, photography and marketing.
I understand what it's like to reach mid-life with a list of achievements and still feel unfulfilled. Not only that, I know how to turn things around so that you know the best is yet to come.
In my work as a certified life coach, I use proven tools and processes to help women like us step into a life of joy and renewed possibility. I'm living proof that this stuff works!
Curious about me? Here's the official word:
I hold a Diploma in Jazz Vocal Performance from MacEwan University in Edmonton, Alberta. I earned a Certificate in Interactive Media from The Art Institute in Vancouver, British Columbia where I  graduated at the top of my class and won the Interactive Media Award. I've completed numerous courses and certificates ranging from photography and project management to wine tasting and energy healing! I'm a certified life coach, a member of the International Coach Federation (ICF), a best-selling co-author of the book, Inspiration for A Woman's Soul: Cultivating Joy and a Reconnective Healing Foundational Practitioner.
Curious about the unofficial word?
>>> I'm still a farm girl at heart and harvest is my favourite time of year. It reminds me that we reap what we sow. So cliche, so true.
>>> Artistic types like me can get a bad rap for being "airy fairy", but that's not me. I'm super creative, but those who know me will tell you, I'm also super organized, efficient and productive.
>>> I love, love, love a great belly laugh! You know, the kind that makes your stomach hurt and tears flow. Yep, good times:)
>>> I'm kind of a geek when it comes to wine and food. I'm known to cook up a delicious meal when there appears to be nothing in the kitchen!
>>> In the early 1990's my first recorded single "Someone Like You", reached the top 5 in several European countries (but you won't find this classic online!).
>>> I have a $20 bill pinned to the wall in my office. It reminds me of my parents and the life they built for our family. They're my inspiring example of what's possible when you take steps towards what you want and make it happen.
Let's connect and stay in touch:
Email Me: pamela [at] pamelahenry [dot] com